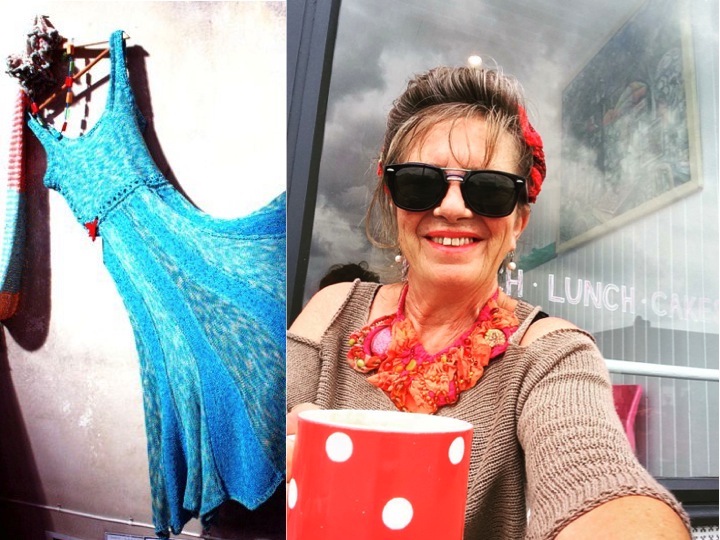 Anne Lavene, chief designer and founder of the House of Lavene, authors unique handloom knitwear using the finest, silk, cottons, lambs wools, cashmeres and yarns.
Born into a domestic machine knitting family, Anne, after first attending the Southend school of fashion design, went on to establish her own bespoke couture knitwear design company in 1984, The House of Lavene.
Known for innovation, uniqueness and shape, few if any can rival Anne's, distinctive, design signature, where coloured yarn is woven deceptively into trendy fashion.
Anne's knitwear knowledge and skill set, extends into simple to follow home machine visual pattern's, online machine knitting tutorage , hault couture bespoke tailoring. Often invited by craft schools, knitwear institutions and societies throughout the UK to speak at machine knitwear events, Anne is considered by established Yarn manufactures, home machine knitwear manufactures an expert in the craft and knitwear industry.
Known throughout the world, Anne, has crafted unique costumes, for weddings In forests and stately homes, catwalks in USA, Europe, Canada and the UK, alongside, tweed coats, fine linen tops and free flowing skirts for retail boutiques in capital city's and style conscious celebrities.
Decidedly practical and economical in dimension, Anne's, unique design signature combines simple lines with distinctive colours and tailored close fitting or prestigious shaping.