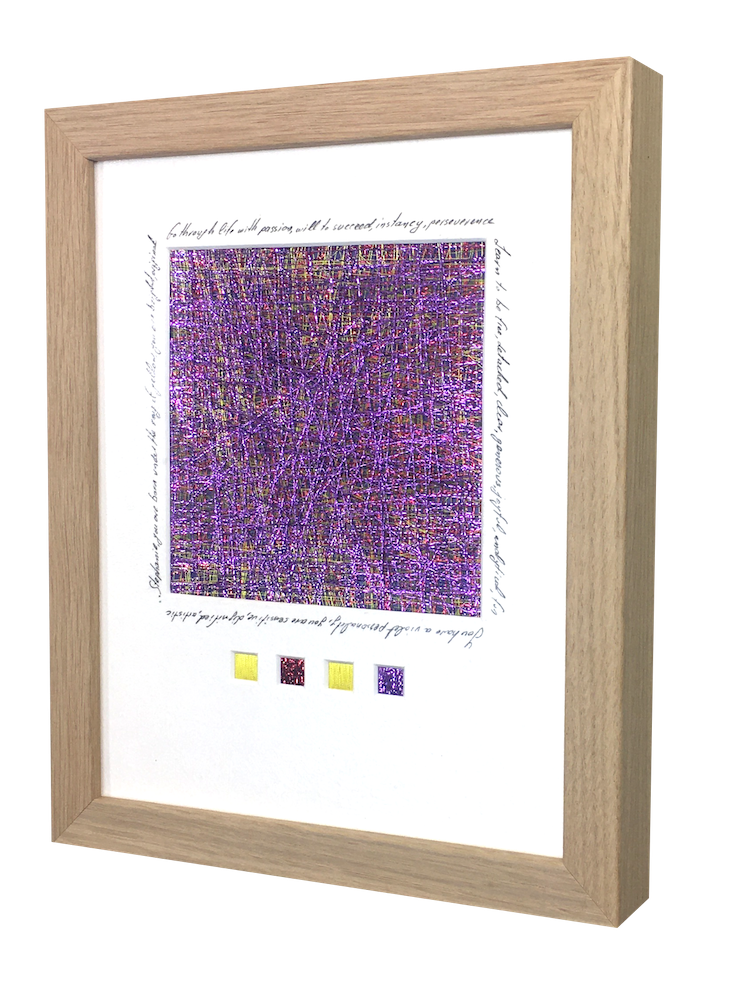 Theresa Sundt , Artist, colour therapist and teacher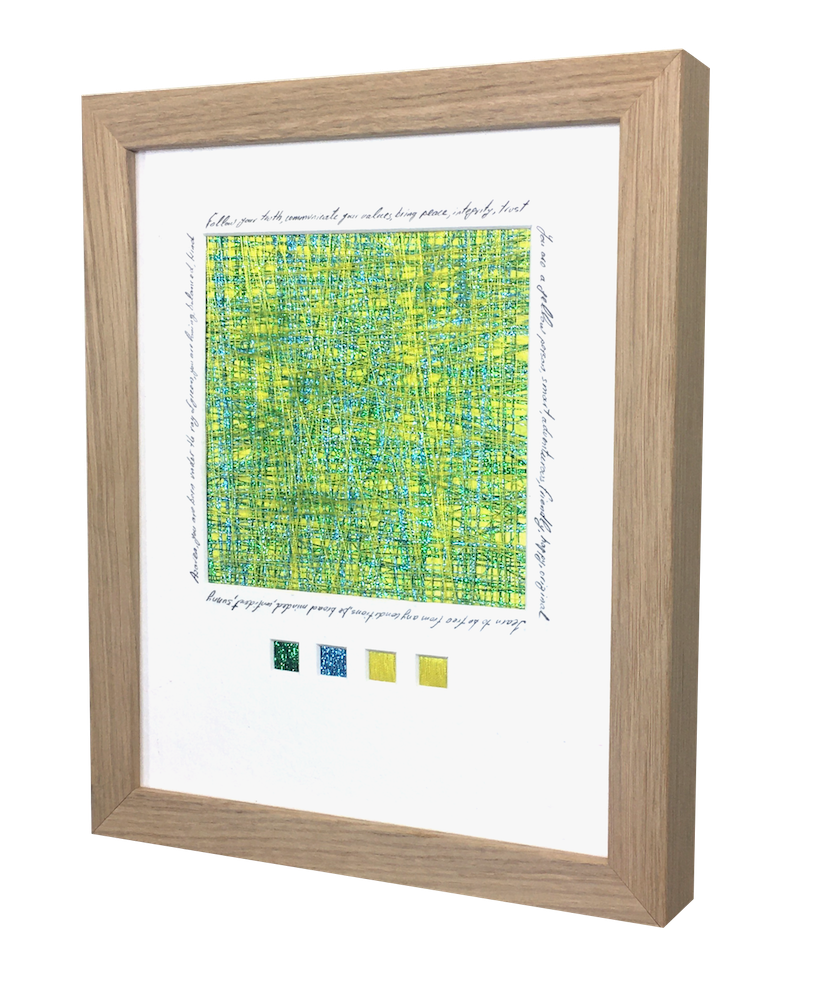 Custom made according to personal Birth year, month and day
Accompanied by a condensed analysis of how the colours of the day, the month, the year and the overall colour affect our individual personality.
Each picture is uniquely handcrafted by Theresa at her East Sussex studio in finely woven thread, based purely upon individual colour personality
Underneath this central square, the four smaller squares in a row, from left to right, depict the colour of the day, the colour of the month, the colour of the year and the colour of the personality.
Birthday Colours Portraits© make very original and extremely popular presents for any age and for any occasion. They look great on the wall and they bring one's unique energy at home or at work!