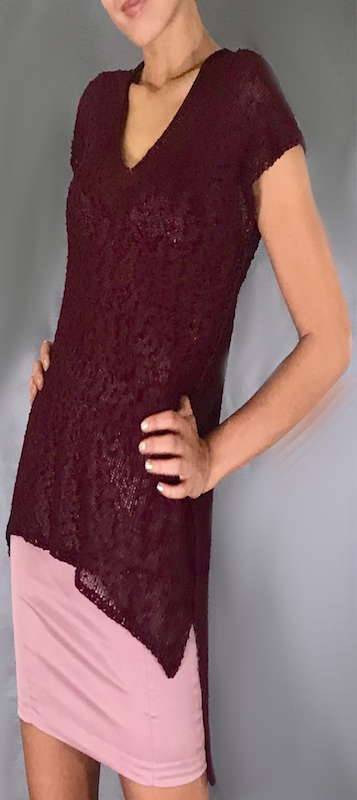 The Antigua is a designer-led bespoke handcrafted tailored knitwear top, suited to both causal and formal situations, crafted in the colours of your choice at time of order in the House of Lavene's knitwear studio.
You can even choose to finish this amazing garment at home and make huge savings on the finished studio price, whilst adding your own unique designer signature to this unique garment. Read more..

Yeoman Yarn's Italian spun 65% viscous superior knitting yarn, Grigna, was chosen by Anne, the creator of the Designer Direct collection as the ideal yarn for this versatile garment.
Machine washable at 40 degrees, quick drying, durable and crease resistant this versatile lightweight yarn is ideal for individuals who like to mix design with style.
Anne, says, "I have chosen Grigna, because it comes in an huge range of colours and is easy to care for, now day's the modern women looks for clothes that combined style with practicality".
Normally, delivery is within 14 days from ordering, depending upon colour chosen.