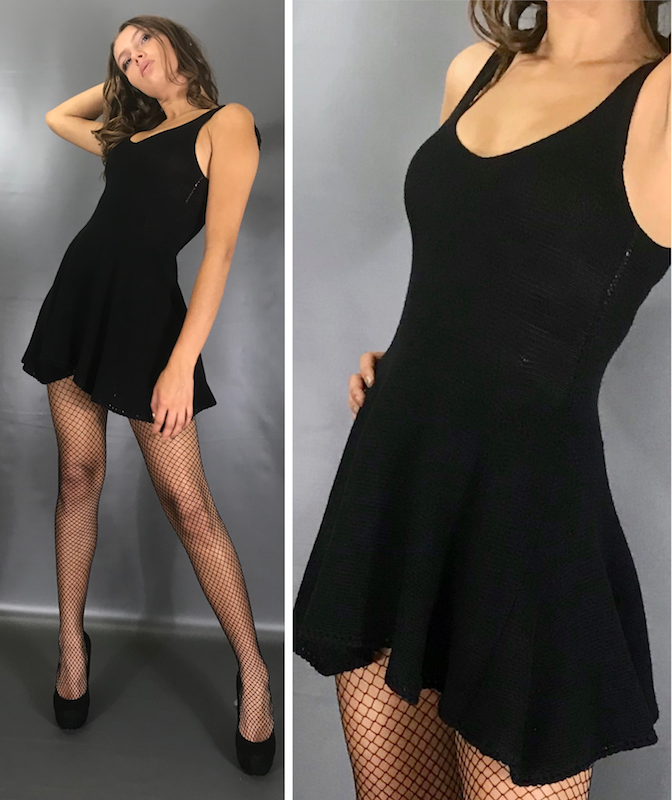 New Look Knitwear is where Anne Lavene, chief designer and creator of the Designer Direct collection of exclusive handloom knitwear and Blossom, model, graphic artist and new-age fashion stylist consolidate looks.
Whilst the New Look Urban Signs dress looks great in black, it can equally look fantastic in other or even contrasting colours.
You can even choose to finish this amazing garment at home and make huge savings on the finished studio price, whilst adding your own unique designer signature to this unique garment. Read more..
Complimenting the New Look Miami maybe is Yeoman Yarn's, Italian knitting yarn, Brittany, soft crease resistant. machine washable, 100% cotton offering a huge range of trending colours to choose from.
Anne, says "being able to work with a young fashion stylist has been a lot of fun and I feel her knowledge of modern trends, colours and ability to mix & match my designs with everyday items in her own wardrobe really inspiring".
The Urban Sign can be deceptive and not all that it seems at first glance, with seven built in Godet, flare features, ending just below the waist and shoulder open tie's the neck and bust line can be set to your choice, being completely reversible and wearable back to front, this same apparently simple designer dress, can be worn to fit your mood.
You can choose at the time of order what length you want your Sign to be.