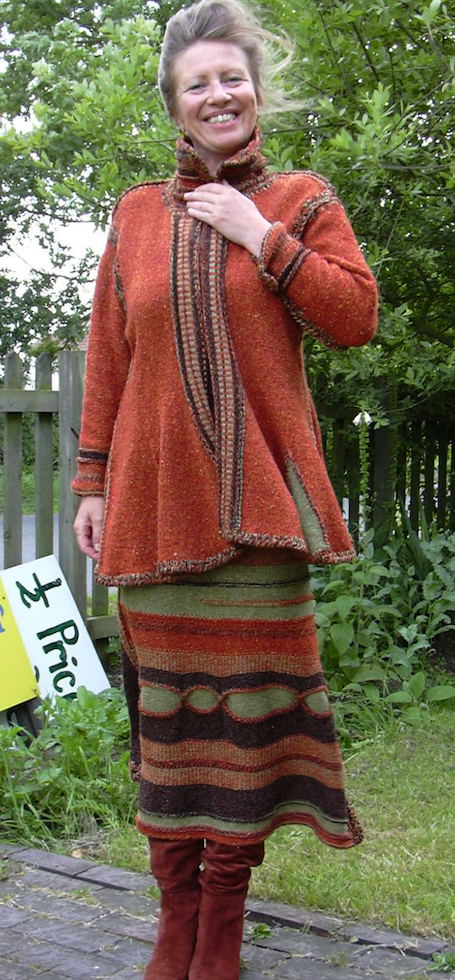 Visual machine knitting patterns created by Anne Lavene are a simple way of creating designer knitwear garments and accessories on a single-bed inexpensive knitting machine.
Each visual pattern comes complete with a 'Creative portfolio, which explains in detail which of the 'Key machine knitting process required in creating the garment or accessory of your choice.
There are 10 'Key knitting processes involved in visual patterns , each process is explained and demonstrated in a series of free learning videos.
Established domestic machine craftspeople wishing to develop their existing skill set and those completely new to handloom machine knitting can also register for the House of Lavene's One-2-One inexpensive online visual pattern training course, if you've never used visual patterns to create handoom machine knitwear before it's a great place to make a start visual pattern training course.
During the course students actually get to create their own designer garment in the colour and yarn of their choice. Visual pattern training