The Souk.uk is where uncommon gifts, home furnishings, natural products, lifestyle teachers, artists, craftspeople and designers offer their services and products.
We believe good design, art and handmade crafts need not cost a fortune or destroy the earth, our mission is to help creative individuals come together with individuals looking for something unique, and to help passionate people learn new skills or develop their existing know-how from an expert.
Visitors to The Souk can order our partners amazing things or services within the shop and be contacted directly by them to arrange payment and delivery, or should you prefer, purchase their goods within our secure online shop checkout.
About the founder of the Souk UK – Bob Haywood
Hi, My name is Robert, more often called Bob, who for over forty years have worked with designers, artists and craftspeople in the UK, Europe, USA and India creating unique handcrafted products, for established western markets and more recently the rapidly expanding eastern ones.
It's about creating something unique for the market!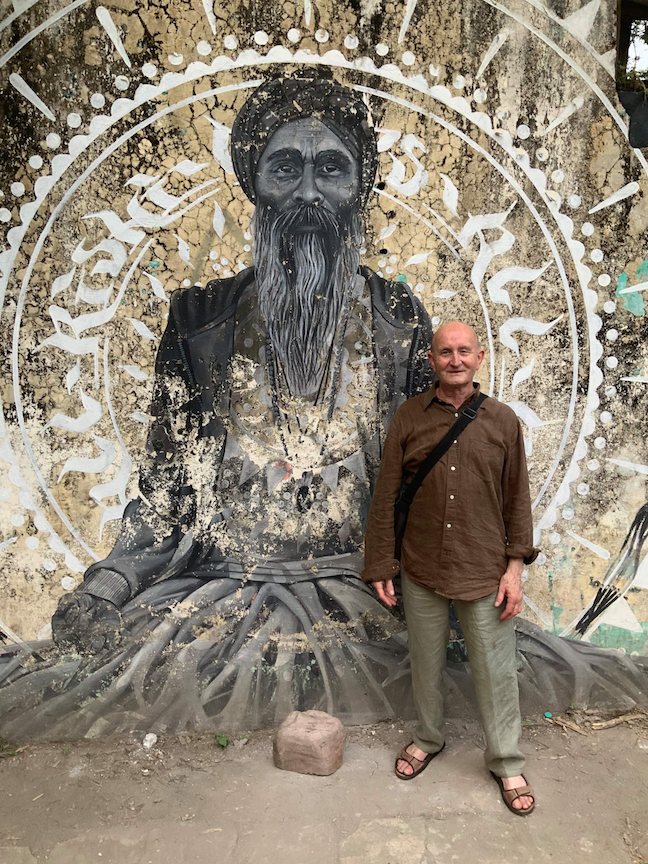 During all this time, my passion has been to help established masters and newly emerging talented crafts people in the UK and throughout the world, create handmade treasures for individuals who really care about fine things and to help craft people, designers and artists find the right markets for their products.
When you order something advertised in The Souk UK, you can be certain it comes from authentic craftspeople who don't pollute the earth or take advantage of the less privileged.
The word Souk, derives from the ancient middle eastern word, meaning market or commercial area and like these fascinating places, I hope you find your time browsing our Soul, equally as inspiring and fruitful.
I envisaged the Souk UK on retreat in 2019, whilst visiting the old, so called, Beatles Ashram of the 60s in India as the natural lifestyle centre it's become today.
Handcrafts often have their origin in the past, although, being someone who shares time with many designers, artists and crafts people, I'm pleasantly gratified by how everyone now-days, use the digital age to enhance, develop and communicate their extraordinary creative creations.