Graphic artist, fashion designer, model, recycler.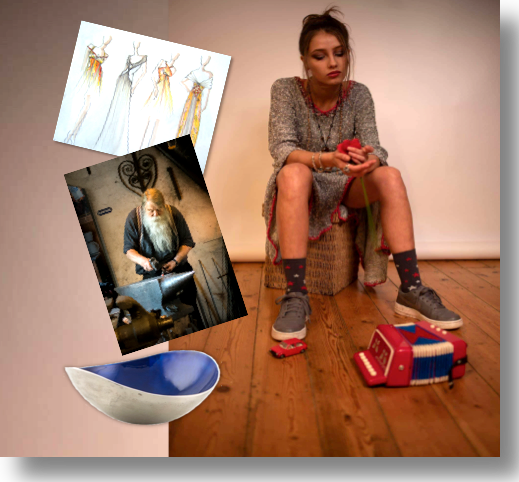 Blossom otherwise known also as Iona has a variety of creative interests, alongside modelling handloom machine knitwear for The House of Lavene.
In addition to selling her studio crafted gift cards and wall prints, Blossom sells recycled garments and accessories, including, gifts, keepsakes and unusual vintage and antique collectables in Souk.uk ONLINE SHOPPING.
Perhaps Blossoms ability to recognise unusual things worthy of recycling is due to working with 'Plunge Creations', Shoreham in her teens and being surrounded by artisans, photographers and musicians for as long as she remembers.