Souk.uk enables customers to purchase products or service from artisans and wellbeing professionals directly.
THERE ARE FOUR ONLINE SHOPPING CATEGORIES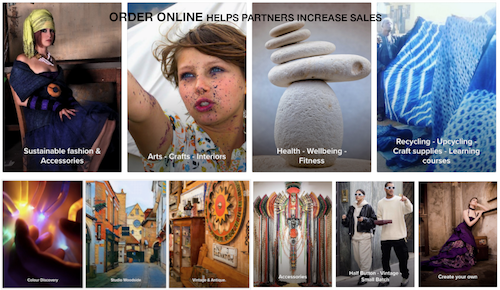 SUSTAINABLE FASHION & ACCESSORIES
RECYCLING & UPCYCLING – CRAFT SUPPLIERS
HOW IT WORKS
Each partner has dedicated sales pages within the shop under the main category most suited to the products or services their selling.
Under each of these main categories are subcategories , where partners actual products or services are displayed alongside price and description.
Here is an example of some partners shop page listings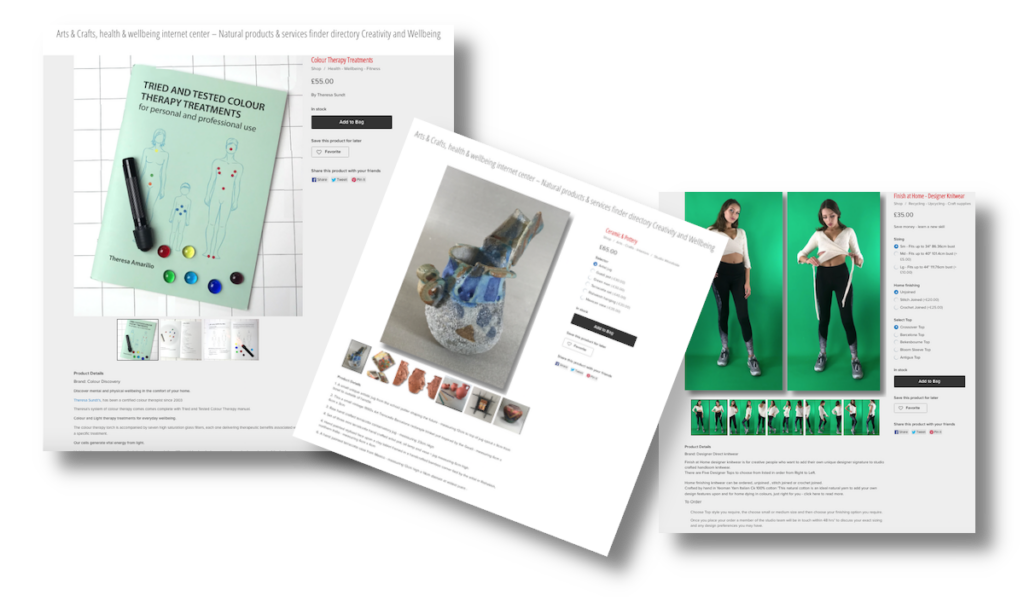 Once a customer decides to purchase they simply go to CHECKOUT and confirm , confirmation automatically generates a customer confirmation email and the partner is sent a copy of the order for them to arrange payment and delivery with their new customer directly.
Partners products or services purchase can also be linked directly to partners own secure online shopping cart.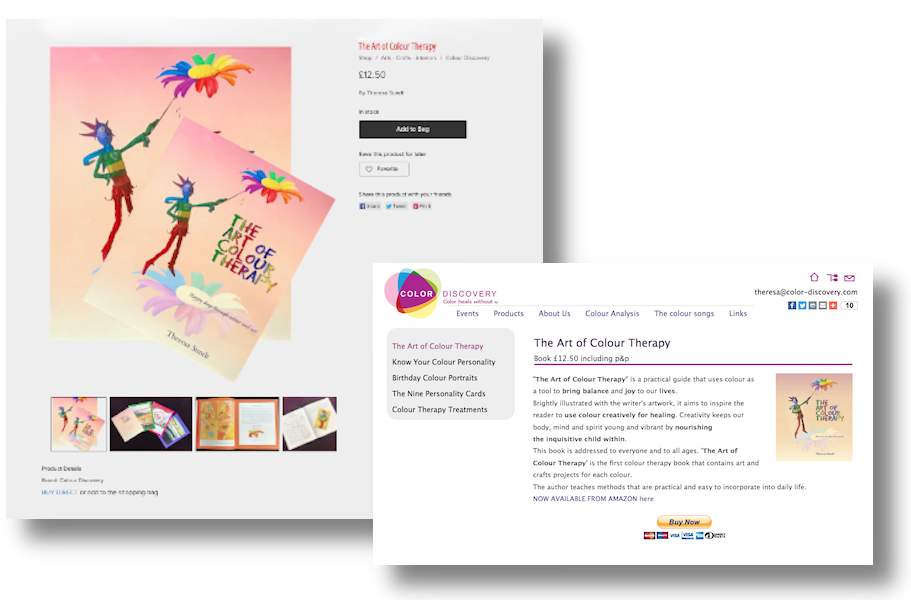 Here is an example of a partners Souk shop listing linked to their own shopping cart